People who can help me with concerns around my child / young person's understanding, talking and communication
You haven't selected an area yet so you will only see core resources from across the UK. Select your local area from the home page
The resources here will help you reach the outcome: "I know who can help me with concerns around my baby's early communication."
Click the star icon
next to the items you want to save and view them in your pathway
NHS Services and support for parents
NHS website with details for how to find a GP, Health Visitor and child health clinics in your area
Children's Centres
Children's Centres give help and advice on child and family health and parenting. Use this link to find a Children's Centre close to you.
Cost: Free
Family Information Service
Your local Family Information Service (FIS) provides a range of information on all services available to parents, including parents of disabled children.
Cost: Free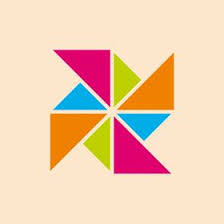 Family Nurse Partnership
Family Nurse Partnership (FNP) is a home visiting programme for first-time young mums and families. It will help you to have a healthy pregnancy; improve your child's health and development and plan your futures.
Cost: Free