Specialist activities I can do to help my child / young person with their understanding, talking or communication
You haven't selected an area yet so you will only see core resources from across the UK. Select your local area from the home page
The resources here will help you reach the outcome: "I know what specialist activities I can do to help my child with their understanding, talking or communication."
Click the star icon
next to the items you want to save and view them in your pathway
Parent information, advice and resources - Worcestershire
The Worcestershire Speech and Language Therapy service website provides a comprehensive range of resources, advice and You Tube videos to help parents to support their child / young person at home.
Visit the website to find:
Information about speech, language and communication
Free resources you can download and use at home
Links to our You Tube channel where you will find demonstrations of activities you can do at home
Further information about the local team, where we work and what services we provide
Cost: Free
Dyspraxia Foundation provides information and advice for families and professionals supporting children with verbal dyspraxia.
Cost: Free
Speech and Language UK How to support your child
This information about how to support your child forms part of Speech and Language UK's guide to the typical stages of speech and language development. Children develop language at different rates and understanding what is typical and what you can do to support your child can help you give them the best start on their journey to developing communication and language skills.
Cost: Free

Signalong
Signalong provides training and resources to assist those with communication difficulties and English as an additional language.
Signalong is a key word sign-supported communication system based on British sign language and is used in spoken word order. It uses speech, sign, body language, facial expression and voice tone to reference the link between sign and word.
Cost: Free & £
AAC information
A range of information to support use of argumentative and alternative communication approaches. The "Focus On…" series of eight leaflets cover topics related to augmentative and alternative communication (AAC). They are available in print copy and as downloadable PDF files.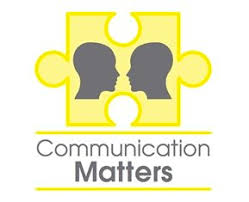 Leeds Speech and Language Therapy Toolkit
Leeds Community Healthcare's Speech and Language Therapy Toolkit contains advice, activities and general resources to help you with your child's development of speech, language and communication skills.
Cost: Free
Engage with Developmental Language Disorder
Engage with Developmental Language Disorder (E-DLD) connects people affected by DLD to academic research. E-DLD keep families and individuals updated on research findings; current research projects; DLD-related activities. They also host events, allowing members to meet and share experiences. E-DLD supports researchers and other professionals working to improve outcomes for people with DLD.
Helping social communication development
You play a key role in supporting your child's language and communication skills in everyday life. Children learn about the world through their experiences and interests particularly within their play. Kent Community Health NHS Foundation Trust provide information and opportunities for you to learn more about developing your child's speech and language including this presentation about social communication.
Cost: Free

Michael Palin Centre for Stammering
The Michael Palin Centre for Stammering helps children, young people and adults who stammer through individually-tailored therapy delivered by highly experienced specialists.