How to make changes and give specific help at home with my child / young person's understanding, talking and communication
You haven't selected an area yet so you will only see core resources from across the UK. Select your local area from the home page
The resources here will help you reach the outcome: "I know what changes I can make at home to help my teenager with their particular difficulties with understanding, talking or communicating."
Click the star icon
next to the items you want to save and view them in your pathway
Makaton sign and symbol resources
These free Makaton resources are available for you to access and use to support communication. These symbols and signs help you to provide extra information and clues about what you are saying as well as support the development of essential communication skills such as attention and listening and understanding.
Cost: Free
AAC information
A range of information to support use of argumentative and alternative communication approaches. The "Focus On…" series of eight leaflets cover topics related to augmentative and alternative communication (AAC). They are available in print copy and as downloadable PDF files.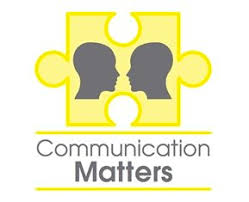 Symbols
Widgit provides symbols that you can use to support communication such as creating communication books to share information; visual timetables to support understanding of structure and routine; task boards to support independent learning and pictures to develop vocabulary. Here you will find more information about how to use symbols to help communication and independence. It also include resources and ideas to get you started.