Specialist activities I can do to help my child / young person with their understanding, talking or communication
You haven't selected an area yet so you will only see core resources from across the UK. Select your local area from the home page
The resources here will help you reach the outcome: "I know what specialist activities I can do to help my toddler with their understanding, talking or communication."
Click the star icon
next to the items you want to save and view them in your pathway
Tiny Happy People
Tiny Happy People BBC website provides a wide range of information, ideas and activities for parents to use in daily routines to help develop their toddler's communication skills. It includes information about what to expect and when as well as activities and games to play to help speech, language and communication. It includes information, ideas and activities for parents of toddlers with SEND.
Cost: Free

Parent information, advice and resources - Worcestershire
The Worcestershire Speech and Language Therapy service website provides a comprehensive range of resources, advice and You Tube videos to help parents to support their child / young person at home.
Visit the website to find:
Information about speech, language and communication
Free resources you can download and use at home
Links to our You Tube channel where you will find demonstrations of activities you can do at home
Further information about the local team, where we work and what services we provide
Cost: Free
BBC Something Special
Something Special uses songs, rhymes and visual humour with Makaton sign language to help you and your toddler learn how to communicate as well as develop their language in a fun and exciting way.
Cost: Free
Speech and Language UK How to support your child
This information about how to support your toddler forms part of Speech and Language UK's guide to the typical stages of speech and language development. Toddlers develop language at different rates and understanding what is typical and what you can do to support your toddler can help you give them the best start on their journey to developing communication and language skills.
Cost: Free

Signalong Training
Signalong provides training and resources to assist those with communication difficulties and English as an additional language.
Signalong is a key word sign-supported communication system based on British sign language and is used in spoken word order. It uses speech, sign, body language, facial expression and voice tone to reference the link between sign and word.
Cost: Free & £
The Hanen Centre Parent Programmes
The Hanen Centre's programmes for parents are delivered by Hanen Certified speech and language therapists. They are delivered through activities and group discussions - small groups of parents learn how to use everyday opportunities to improve their child's speech, language and communication skills. Hanen provides families with the tools they need to help their child reach their full communication potential. Hanen has developed parent programmes for Language Delays and Autism Spectrum Disorder.
AAC information
The "Focus On…" series of eight leaflets cover topics related to augmentative and alternative communication (AAC). They are available in print copy and as downloadable PDF files.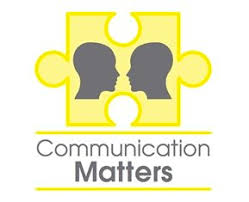 Leeds Speech and Language Therapy Toolkit
Leeds Community Healthcare's Speech and Language Therapy Toolkit contains advice, activities and general resources to help you with the development of your toddler's speech, language and communication skills.
Cost: Free
Developing Joint Attention
Birmingham Community Healthcare Speech and Language Therapists have produced this video to show you how to help develop your child's joint attention - this means being able to focus on the same thing as you at the same time. How to help your child developing joint attention through play is broken down to help you easily understand what to do step by step.
Cost: Free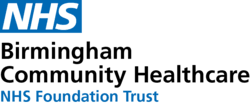 Creating Opportunities to Communicate
Birmingham Community Healthcare Speech and Language Therapists have produced this video to show you how to make small changes throughout the day to increase your child's opportunities to communicate and have a reason to communicate.
Cost: Free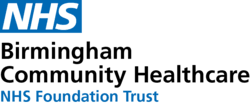 Helping social communication development
You play a key role in supporting your toddler's language and communication skills in everyday life. Children learn about the world through their experiences and interests particularly within their play. Kent Community Health NHS Foundation Trust provide information and opportunities for you to learn more about developing your toddler's speech and language including this presentation about social communication.
Cost: Free