People who can help me with concerns around my child / young person's understanding, talking and communication
You haven't selected an area yet so you will only see core resources from across the UK. Select your local area from the home page
The resources here will help you reach the outcome: "I know who can help me with concerns around my toddler's understanding, talking and communicating."
Click the star icon
next to the items you want to save and view them in your pathway
NHS Services and support for parents
NHS website with details for how to find a GP, Health Visitor and child health clinics in your area
Children's Centres
Children's Centres give help and advice on child and family health and parenting. Use this link to find a Children's Centre close to you.
Cost: Free
Enquiry Line
The Speech and Language UK Enquiry Service gives you a chance to discuss questions or concerns about your child's speech, language and communication development with one of Speech and Language UK's speech and language therapists. The therapists can give helpful information about children's talking and communication development as well as tips on improving these skills. They can also offer advice on ages and stages and what can be done to help your child get the right support.
Cost: Free

Afasic Parent Helpline
If you worried about your child / young person's speech, language and communication, contact Afasic by telephone or email to speak to someone who can help.
Cost: Free
Signalong Training
Signalong provides training and resources to assist those with communication difficulties and English as an additional language.
Signalong is a key word sign-supported communication system based on British sign language and is used in spoken word order. It uses speech, sign, body language, facial expression and voice tone to reference the link between sign and word.
Cost: Free & £
Family Information Service
Your local Family Information Service (FIS) provides a range of information on all services available to parents, including parents of disabled children.
Cost: Free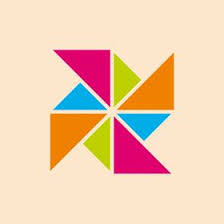 Communication Boards
Birmingham Community Healthcare Speech and Language Therapists have produced this video to show you how to use communication boards through play and everyday activities to supporting understanding and as a way to allow a child to communicate with you.
Cost: Free