I can find out more to develop my knowledge and skills to support children and young people at risk of speech, language and communication needs
You haven't selected an area yet so you will only see core resources from across the UK. Select your local area from the home page
The resources here will help you reach the outcome: "I know where I can find out more to develop my knowledge and skills to support babies at risk of speech, language and communication needs."
Click the star icon
next to the items you want to save and view them in your pathway
Speech, Language and Communication Framework
This professional development tool outlines the key skills for staff working with children to support and develop speech, language and communication skills. It consists of 2 elements, a self-assessment tool and Universal level learning modules. The self-assessment tool enables practitioners to map their confidence, knowledge and skills in supporting speech, language and communication and identify areas for development. The learning modules provide opportunity for practitioners to develop their knowledge in supporting speech, language and communication. A group function is also available to enable audit of a cohort of practitioners to inform training plans.
Cost: Free
Balanced System for Schools and Settings
The Balanced System Scheme for Schools and Settings is a whole system approach to improving outcomes for children across the range of speech, language and communication needs for any setting that supports children. The framework enables a setting to understand existing need and provision for speech, language and communication and develop provision to address the gaps. The framework supports a setting to demonstrate impact of the support for speech, language and communication.
Cost: £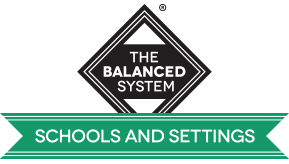 NHS Services and support for parents
NHS website with details for how to find a GP, Health Visitor and child health clinics in your area
Best Start in Speech, Language and Communication
This e-learning programme has been developed in partnership with Health Education England e-Learning for Healthcare, Public Health England and the Department for Education. Best Start in Speech, Language and Communication outlines the importance of the development of children's speech and language skills for health visitors working with pre-school children and their families.
Cost: Free
Elklan training
Elklan courses are delivered by licensed tutors across the UK. The evidence-informed courses are aimed at practitioners to support their knowledge about how to support babies speech, language and communication. Elklan have also developed a range of courses for parents.
Cost: £
WellComm Toolkit
The WellComm Assessment is for use with any child aged 6 months to 6 years and enables practitioners to evaluate children's language skills, draw up a detailed profile and identify children at risk of having difficulty in developing language skills. It identifies those children who need setting-based monitoring and support and those who need referral to specialist support services. The screen is completed through observation, discussion with families and screening by asking children to carry out a variety of tasks ensuring that results obtained and conclusions drawn are more accurate than using one approach alone.
The WellComm Big Book of Ideas has been designed for use following a WellComm assessment of any child aged 6 months to 6 years. It includes general strategies as well as very specific activities to develop and improve children's speech and language skills and can be implemented by any early years practitioner or parent using toys and items that can be found in settings or at home. The activities are used to develop the particular skills highlighted for support in the assessment - this means that the activities delivered are specific and appropriate to the individual child language development stage and can be used in the setting or at home.
Training videos are included in the toolkit.
ECAT guidance and staff development, including an environment audit, practitioner audit and good practice strategies
The materials are designed to support you to develop high quality language provision in your setting. The guidance helps you to create developmentally appropriate, supportive and stimulating environments in which young children can enjoy experimenting with and learning language. It can be implemented in Early Years settings, including childminders.
Cost: Free
Makaton training
Information about a variety of Makaton training options including online; face to face and inhouse workshops. This page also provides information about the different levels of training that Makaton offer.
Cost: £