How to make sure I can provide good advice and information about speech, language and communication.
You haven't selected an area yet so you will only see core resources from across the UK. Select your local area from the home page
The resources here will help you reach the outcome: "I know where I can find out more to develop my own knowledge of teenagers' speech, language and communication."
Click the star icon
next to the items you want to save and view them in your pathway
Speech, Language and Communication Framework
This professional development tool outlines the key skills for staff working with children and young people to support and develop speech, language and communication skills. It consists of 2 elements, a self-assessment tool and Universal level learning modules. The self-assessment tool enables practitioners to map their confidence, knowledge and skills in supporting speech, language and communication and identify areas for development. The learning modules provide opportunity for practitioners to develop their knowledge in supporting speech, language and communication. A group function is also available to enable audit of a cohort of practitioners to inform training plans.
Cost: Free
Worcestershire Workforce Audit
Speech Language and Communication Needs (SLCN) Self-Evaluation Audit for practitioners in settings and schools.
Cost: Free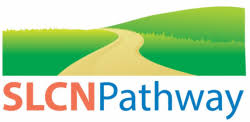 Word Aware training
Word Aware is a fast-paced, fun and interactive workshop style day, which will leave you well equipped to start Word Aware in your schools or with individual children. You will leave the day with lots of practical ideas on how to develop vocabulary in your school.
Cost: £
Elklan training
Elklan courses are delivered by licensed tutors across the UK. The evidence-informed courses are aimed at practitioners to support their knowledge about how to support children and young people's speech, language and communication. Elklan have also developed a range of courses for parents.
Cost: £
Speech and Language UK Online Short Course: An introduction to speech, language and communication
This online short course is free and a great place to start learning about children and young people's speech, language and communication development. It looks at how you can support the development of these skills on a day-to-day basis in your setting, and how to spot children and young people who might be struggling to develop these important skills.
The course is tailored for the needs of practitioners working across all the different education phases. You have the option to access four different pathways – early years, primary, secondary or further education so you can choose which pathway is most relevant to your area of work.
Cost: Free

Secondary Language Link
Secondary Language Link is a comprehensive SLCN support package. This assessment, targeted interventions and teacher training package enables secondary schools to identify and support the language and communication needs of Key Stage 3 students aged 11-14
Cost: £