How to make sure children and young people with specialist speech, language and communication needs are identified early and effectively
You haven't selected an area yet so you will only see core resources from across the UK. Select your local area from the home page
The resources here will help you reach the outcome: "I know how to make sure toddlers with specialist speech, language and communication needs are identified early and effectively."
Click the star icon
next to the items you want to save and view them in your pathway
Balanced System for Schools and Settings
The Balanced System Scheme for Schools and Settings is a whole system approach to improving outcomes for children across the range of speech, language and communication needs for any setting that supports children. The framework enables a setting to understand existing need and provision for speech, language and communication and develop provision to address the gaps. The framework supports a setting to demonstrate impact of the support for speech, language and communication.
Cost: £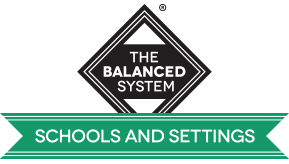 NHS Services and support for parents
NHS website with details for how to find a GP, Health Visitor and child health clinics in your area
Cost: Free
Parent information, advice and resources - Worcestershire
The Worcestershire Speech and Language Therapy service website provides a comprehensive range of resources, advice and You Tube videos to help parents to support their child / young person at home.
Visit the website to find:
Information about speech, language and communication
Free resources you can download and use at home
Links to our You Tube channel where you will find demonstrations of activities you can do at home
Further information about the local team, where we work and what services we provide
Cost: Free
TCT Building a Profile
This document has been designed to guide you in making a referral to speech and language services. Being aware of the different types of speech, language and communication needs (SLCN) will make it easier for you to describe the child's difficulties accurately, enabling them to access the right support as quickly as possible.
Cost: Free
TCT Making Effective Referrals
This guidance document can help you to use a systematic approach to decision making, making it easier for you to refer a toddler you support at the right time, with the right information.
Cost: Free
Afasic
Afasic supports parents and carers with young children who have difficulties with listening, talking and understanding others. Here is information for you to use and share with families of the children you support. It includes a wide range of information about talking, listening and understanding and what might cause these difficulties. If families are worried that their toddler is not talking or not saying as much as other children of their age, they can contact Afasic by telephone or email to speak to someone who can help.
Cost: Free
Speech and Language UK Ages and Stages
This is a guide to the typical stages of speech and language development in children. Children develop language at different rates. However, understanding what is typical can help you identify speech and language problems early. This page also provides information about how to support toddlers' development.
Cost: Free

Royal College of Speech and Language Therapists
The RCSLT support speech and language therapists by providing leadership, setting professional standards, facilitating research and promoting better education and training. They are the professional body for people working in or studying speech and language therapy in the UK.
Cost: Free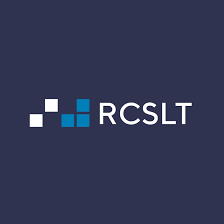 Stoke Speaks Out - Sound Development Checklist
An overview of the typical sounds children should be able to use in words at different ages.
Cost: Free
The SCERTS® Model
The SCERTS® Model is a research-based educational approach and multidisciplinary framework that directly addresses the core challenges faced by children and persons with ASD and related disabilities, and their families. SCERTS® focuses on building competence in Social Communication, Emotional Regulation and Transactional Support as the highest priorities that must be addressed in any program, and is applicable for individuals with a wide range of abilities and ages across home, school and community settings.