How to enhance my learning environment to support the speech, language and communication of children and young people with more specialist needs
You haven't selected an area yet so you will only see core resources from across the UK. Select your local area from the home page
The resources here will help you reach the outcome: "I know how to enhance my learning environment to support the speech, language and communication of young children with more specialist needs."
Click the star icon
next to the items you want to save and view them in your pathway
Balanced System for Schools and Settings
The Balanced System Scheme for Schools and Settings is a whole system approach to improving outcomes for children across the range of speech, language and communication needs for any setting that supports children. The framework enables a setting to understand existing need and provision for speech, language and communication and develop provision to address the gaps. The framework supports a setting to demonstrate impact of the support for speech, language and communication.
Cost: £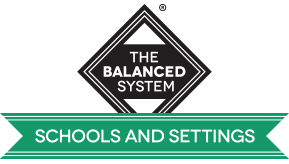 Afasic Is your school a communication-friendly school?
This 28-page booklet for mainstream school staff is full of information which is specifically targeted at those children who have speech and language difficulties although many of the ideas will also benefit the whole school community.
Communication Supporting Classrooms Observation Tool
Developed as part of the Better Communication Research Programme (2012) following a review of provision for children with speech, language and communication needs, the audit tool is to be used when observing the quality of a learning space from Early Years through the first half of primary school. By auditing the environment, language learning opportunities and language learning interactions, practitioners will be more informed about what they are doing well and what else they could do to support communication.
Cost: Free
AAC information
A range of information to support use of augmentative and alternative communication approaches. This include the "Focus On…" series of eight leaflets cover topics related to augmentative and alternative communication (AAC). They are available in print copy and as downloadable PDF files.
Makaton sign and symbol resources
These free Makaton resources are available for you to access and use to support communication with young children. These symbols and signs, which can also be shared with families, help you to provide extra information and clues about what you are saying as well as support the development of essential communication skills such as attention and listening and understanding.
Cost: Free
Signs and Symbols
Widgit provides symbols that can be used to support communication making information, documents and resources to be more accessible and inclusive. The symbols can be used for a variety of purposes such as creating communication books to share information; visual timetables to support understanding of structure and routine; task boards to support independent learning; pictures to develop vocabulary and to support children learning English as an additional language.
This website has information to support your understanding of how to use symbols including training resources, events and links to a network of organisations around the UK who offer advice and support.
There is also information for parents and carers to help them understand how they can use symbols to support their child.
Cost: £